I realised that humans are the best source of inspiration for designing and building robotics and artificial intelligent systems. This brought me closer to the fields of psychology and cognitive science.
The first-hand experience of using the 386 computer in 1991—that would strike today's computer users as archaic—captivated Boon Kiat with its "vast, mind-opening possibilities". As a teenager, he spent tireless hours tinkering with computing code which led to a lifelong love for computers, setting him on the path to an undergraduate education in computer engineering and culminating in his PhD and current research on creating robots with human emotions.
Boon Kiat first realised the importance of marrying human motivations and emotions with robotics and computer systems during his PhD. He endowed an autonomous robot with the ability to adapt and survive in various situations.
"When I thought about the basis of human intelligence and behaviour, I realised that humans are the best source of inspiration for designing and building robotics and artificial intelligent systems. This brought me closer to the fields of psychology and cognitive science," said Boon Kiat. "The rest, as they say, is history."
The recipient of both the A*STAR Graduate Scholarship in 2003 and the A*STAR Postdoctoral Fellowship in 2010 has approached his chosen field with knowledge developed by extensive training and the intense desire to turn science into something practical. His research focuses on modelling and simulating the cognitive mechanisms people use to process social information and make decisions. Some of these models could infer people's innate psychological characteristics with minimal information about them, "much like how people easily form impressions of others they have just meet". Boon Kiat uses these models to capture key findings from psychology and better understand and explain people's behaviours and actions. Some of these models are now being built and used in areas including Human Resource, Fintech and Healthcare.
At Institute for High Performance Computing (IHPC), Boon Kiat leads the Social and Cognitive Computing Department, spearheading A*STAR's effort to build up the social sciences and technology domain, as part of the newly-formed Social Sciences and Technology Horizontal Technology Programme Office (HTPO). The department focuses on developing technologies that can provide deeper insights into people's psychology, behaviour, and cognitions and translating these insights into real-world applications that could serve people better.
Driven by the joy of understanding the science in his chosen field to leverage on it, Boon Kiat gets the most satisfaction when he and his team develop something with a practical application.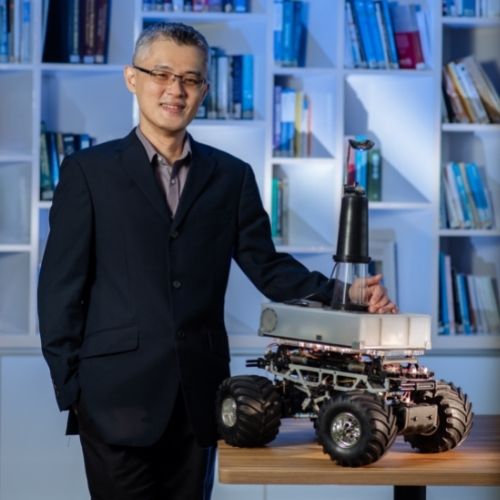 "I enjoy being able to combine theories from psychological and cognitive science into models that could emulate human behaviour and reasoning. It is rewarding when computer models can emulate human behaviours well, and humbling when they don't—at least it tells us what the gaps are!"
GOING BEYOND RESEARCH
Being in the management role now, Boon Kiat appreciates, even more, the various elements involved in research and different considerations in the research process.
"It's not just about finding the best idea or having a team of the brightest minds. It is also about finding the right opportunity and knowing how to address stakeholders' needs. While we work on the science, it is also important to take care of the project management and operational aspects," he opined.
With his experience that now spans both research and management, Boon Kiat has this advice for prospective PhD students: "Doing your PhD is about picking up important skills and thinking about problems. Don't get too 'married' to a topic or get upset about having to change directions. Be prepared that things don't always pan out as planned as that can really help with surviving the journey!"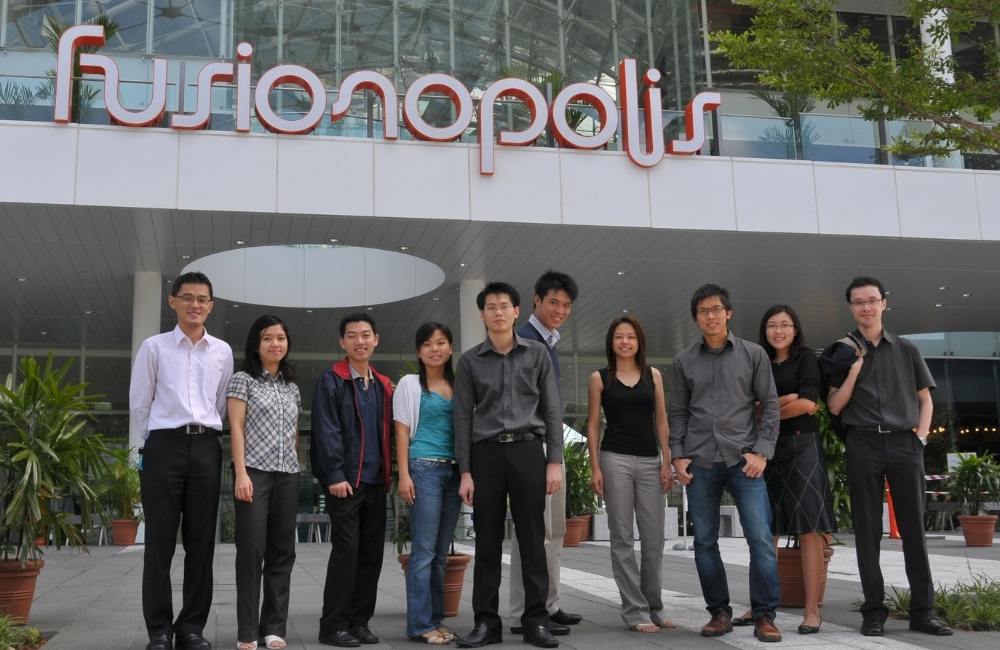 Team Photo outside Fusionopolis
For researchers, his advice is to have persistence, but in moderation.
Persistence is both the best and worst soft skill for researchers. Too much, and it becomes stubbornness. Too little, and it will mean gravitating from one thing to another without focus! Thus, moderation is key.
Finally, when asked about what his ultimate research goal is, his tongue-in-cheek reply? "I would love to develop truly human-level intelligence one day and ask it a question about life, the universe, and everything."
Perhaps that reference to the popular sci-fi novel The Hitchhiker's Guide to the Universe isn't too far from his dream for A*STAR. That is for A*STAR to lead the world in new frontiers, where AI is empowered "to feel, to understand, to appreciate the world in ways that even humans don't."