Spinoff Nutriient brings Singaporeans tasty and healthier treats using low GI premix
Singaporeans' love affair with food is contributing to the nation's growing prevalence of chronic diseases, including diabetes. The ongoing pandemic has exacerbated poor eating habits, such as mindless snacking to cope with increased stress or boredom.
To bring healthier snacks to the public, A*STAR's Singapore Institute of Food and Biotechnology Innovation (SIFBI) has formulated a low glycaemic index (GI) premix for cookies and biscuits that allows blood sugar spikes to be reduced while conferring various nutritional benefits. Leveraging the institute's clinical expertise and nutritional knowledge, SIFBI's Nutrition Technology Platform formulated the premix using clinically validated, plant-based functional ingredients that can regulate blood glucose levels and improve gut health.
SIFBI has plans to develop premixes and recipes for a range of other foods, such as snacks, desserts and beverages.
Observational studies have shown that foods low in GI can improve blood glucose control and are associated with a lower risk of type 2 diabetes.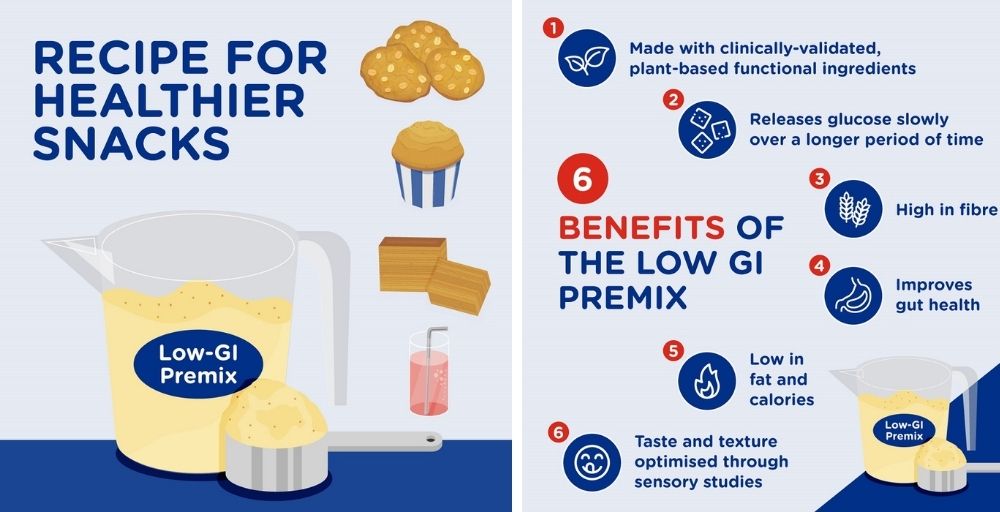 FROM MIX TO MARKET
Baking up a storm with this premix is Nutriient, a SIFBI spinoff, which has developed low GI oat cookies by incorporating SIFBI's premix.
Professor Christiani Jeyakumar Henry, Senior Advisor of SIFBI and co-founder of Nutriient, says, "Regulating blood glucose is an important determinant of our health. In Asia, we have a limited number of foods that have a slow and prolonged release of blood glucose, usually referred to as low GI foods."
Besides low GI effects, the cookies provide high amounts of beneficial fatty acids and protein that activate satiety, to keep one feeling full for longer.
Going against the adage that healthy food does not taste good, Nutriient prides itself on the cookies' taste, texture and nutritional qualities.
"Our cookies are a part of a range of foods that we have developed that are highly palatable and could play a role in maintaining health," says Professor Henry.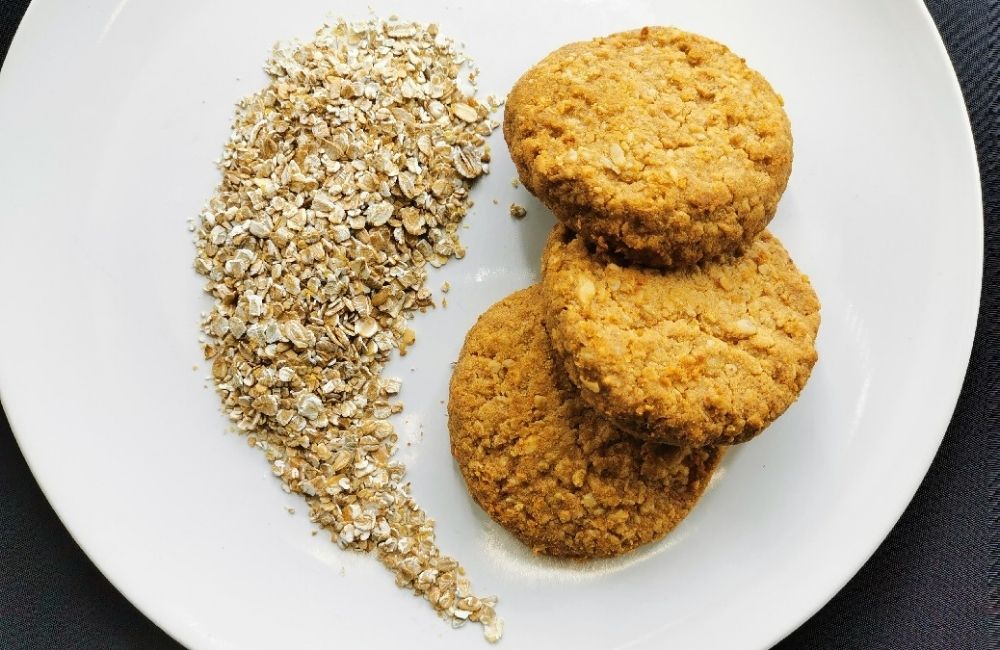 Low GI oat cookies made by Nutriient, a spinoff from SIFBI
Produced in collaboration with NYC Bakery, a bakery brand under local food company Commonwealth Capital, the low GI oat cookies will be distributed at Singapore's National Day Parade this year to spectators, participants and organisers
Nutriient was launched by SIFBI and local venture co-creator firm Origgin this year, and plans to develop and commercialise healthy food innovations to improve public health. The company intends to work with local food manufacturers in the confectionery, baked goods and beverages industry, before moving into the Southeast Asian market.
Professor Tan Sze Wee, Assistant Chief Executive of A*STAR's Enterprise Division, highlighted that the joint development of such food innovations is a result of public-private partnerships across the R&D ecosystem to transfer A*STAR's nutritional knowledge and technologies to the industry.
"As this generation of consumers are increasingly health conscious, there is a demand for healthier, innovative food products, which creates opportunities for the food innovation ecosystem," says Professor Tan.
Find out more about A*STAR's food research and innovations.