The Singapore Management University (SMU) has been awarded a major grant of S$15 million from the National Research Foundation Singapore (NRF) to helm a five-year Research Programme in Computational Law.  The University will invest multi-disciplinary efforts towards the research – SMU School of Law will take the lead to undertake focused efforts on the Programme later this year, in collaboration with the SMU School of Information Systems.
The Research Programme in Computational Law will study and develop open source technologies for 'smart' contracts and 'smart' statutes, starting with the design and implementation of a domain-specific programming language (DSL) that allows for laws, rules and agreements to be expressed in code.  This paves the way for 'smart' contracts and statutes that can be reliably executed by computers to enable precise and accurate performance and compliance.  The eventual industry-adoption of the DSL will facilitate the delivery of more efficient legal and regulatory services through digital systems, and will broaden access to justice.
The Research Programme in Computational Law will be housed within a new Centre to be set up at the SMU School of Law.  Named the Centre for Computational Law (CCLAW), the new Centre will be helmed by SMU Assistant Professor of Law and Information Systems (Practice) Lim How Khang as its Centre Director.
The Research Programme in Computational Law will be the Centre's flagship project.  It will leverage SMU's faculty expertise and also carry out industry engagements.  In particular, Wong Meng Weng and Alexis Chun, the co-founders of the Singapore-based legal technology startup Legalese, have joined the University as Principal Research Fellow and Industry Director respectively, and will contribute their knowledge and connections to the Research Programme.  Wong Meng Weng has also been appointed Principal Investigator of the Research Programme, with co-investigators from the SMU School of Law, including Assistant Professor Lau Kwan Ho and Lecturer Jerrold Soh, and research collaborators from the School of Information Systems.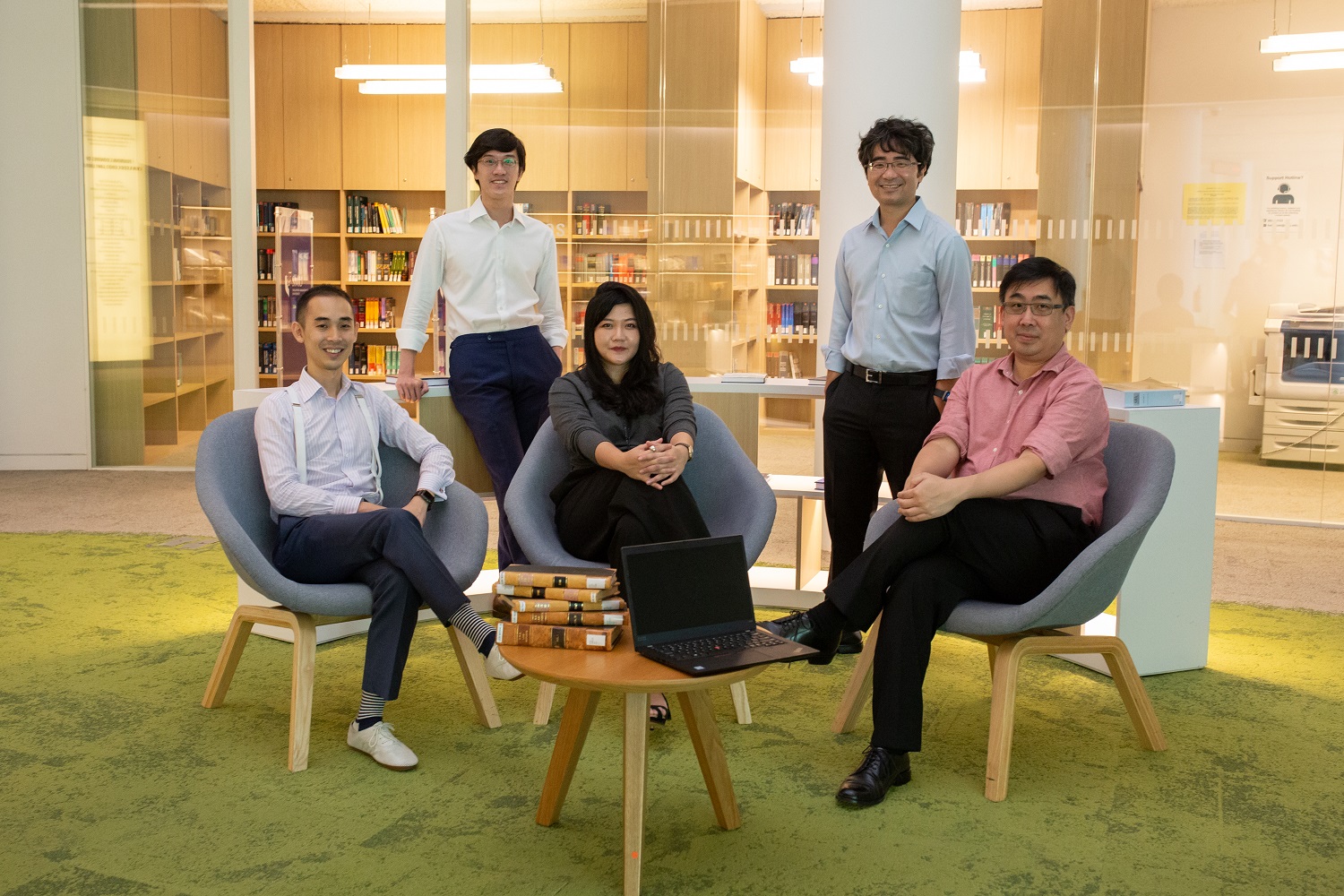 Professor Goh Yihan, Dean of the SMU School of Law, said, "This new Research Programme in Computational Law is an exciting area that will result in new innovations in delivering legal services. We are grateful to the National Research Foundation for their immense support through this grant; SMU is committed to producing research and technological innovations that will contribute to the development of Singapore's legal sector and digital economy. This new Research Programme in Computational Law, together with our existing Centre for AI and Data Governance, and our new SMU Bachelor of Science (Computing and Law), will make us a regional and global force for research and educational innovation at the intersection of Law and Technology."
Mr George Loh, Director (Services and Digital Economy), National Research Foundation Singapore, said, "Digitalisation is disrupting and transforming business models and functions across all industries.  We are confident that the successful applications of digital technology such as Artificial Intelligence in other business sectors can be replicated in the legal profession to transform the work of paralegals, lawyers, litigators and legal researchers.  This new research programme on computational law allows Singapore to build thought leadership and digital expertise in this nascent field, and bring law firms along in the digitalisation journey to incorporate legal technology into their operations."
Assistant Professor Lim How Khang said, "This is definitely an exciting time to be researching legal and regulatory-compliance technology.  The true potential for such technologies, and for understanding how they integrate practically with ongoing developments in AI and blockchain, is enormous.  The legal sector is beginning to accelerate its push into digital transformation, and is now in a position to benefit from the development of technologies adapted for legal services.  The forthcoming launch of CCLAW and SMU's existing efforts in developing interdisciplinary expertise in law and computing technology will provide us with a very strong platform to work with our academic and industry partners to harness disruptive changes towards improving legal services delivery and increasing access to justice."
Wong Meng Weng, Principal Investigator of the Research Programme, said, "The recent wave of innovation in LegalTech indicates pent-up market demand for software-driven legal solutions which will give consumers, companies, and citizens better access to justice and to law.  At SMU, a depth of expertise in both law and computing offers a unique opportunity to build a solid R&D foundation for the legal industry of the future.  Alexis and I are grateful to have been brought in to support this important initiative.  We look forward to enabling the digital transformation of both the legal profession and the legal industry through open-source software and tools built thereon."
CCLAW will be operational from April 2020.  Besides focusing on computational law research, it will also conduct research on the application of cutting-edge computational technology to legal, regulatory, compliance and governance problems.  In doing so, the Centre will collaborate with research centres and institutional partners, as well as the technology industry and legal professions around the world.