Singapore boasts a diversity of cultures and a rich history for you to uncover, making a trip in this country a truly unique experience. Here are some of the most interesting places to check out during your stay.
National Gallery Singapore
If you are an art junkie, then this museum is perfect for you. The National Gallery of Singapore hosts the largest public collection of Singapore and Southeast Asian modern art. This museum is not only home to the works of the established artists in the area, it also showcases the craft of the up-and-coming ones.
Marina Bay Sands
The Marina Bay Sands is a resort — and more. This integrated resort also has a hotel to stay in, as well as shops and restaurants to explore during your stay. There is even a convention center and a museum for your entertainment. During the night, you can also enjoy the view of the city in the Marina Bay Sands rooftop. This place is definitely a bundle of fun.
Hong Kong Soya Sauce Chicken Rice and Noodle
Earning a Michelin star is possibly one of the greatest achievements a chef could ever get. Eating in Michelin-starred restaurant typically means that you have to break your bank. However, we have Hong Kong Soya Sauce Chicken Rice and Noodle, the cheapest Michelin-starred restaurant in the world. For only US 1.50, you can experience what otherworldly cuisine tastes like.
Orchard Road
Orchard Road is Singapore's signature shopping street. It is filled with restaurants, cafés, clubs, and hotels. Christmas season is around the corner, you shouldn't miss out. During this time of the year, Orchard Road will be filed with colorful decorations and bright lights.
Buddha Tooth Relic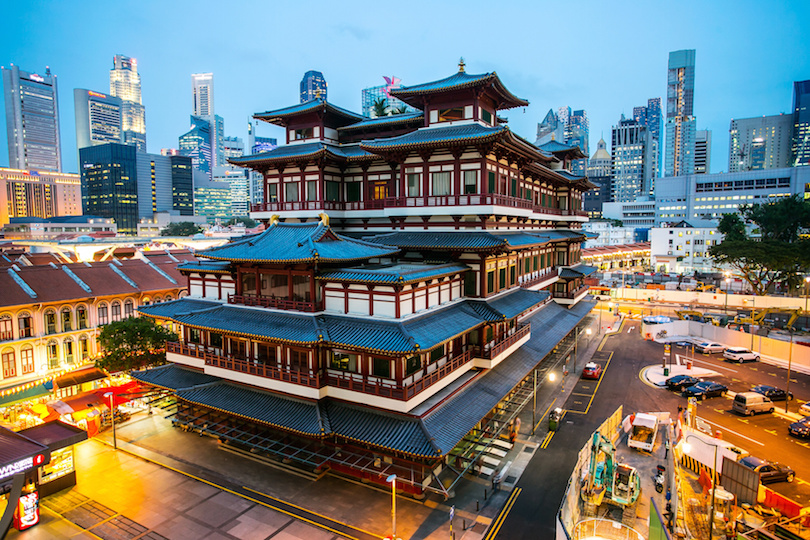 This Buddhist temple was supposed to be a normal temple for Singapore's Chinatown. This temple became one of its kind when it eventually became the home to a tooth relic supposedly from Buddha. Apart from the relic, it also has other artworks and cultural paraphernalia of the Buddhist tradition.
Palau Ubin
Palau is an island home to the last traditional Singaporean village known as kampong. You can explore the island by renting a bike, the sunset there is extravagant and the natural surroundings are well-preserved. Plus, you don't have to spend a lot — the fare for the boat heading to the island is only US$ 2.00 per person.
Night Safari
There's more to Singapore's nightlife apart from the typical drinks and parties  — there are also animals. Singapore's Night Safari lets you venture into the world of Singapore's nocturnal animals. When you're done looking around, you can also go to jungle-themed restaurants inside.
Henderson Waves Bridge
For the architecture-savvy, Henderson Waves Bridge might be worth your visit. This curved bridge is fashioned to have shaded seating and to be suitable for viewing the night lights. This is also an Instagram-worthy spot for those who like photography.
Clarke Quay
Clarke Quay was 19th century Singapore's commerce center. Today, it features restaurants and boutiques which showcase the infusion of the Asian and European cultures. During the night, it is nice to walk around, explore, and make some new friends.
Universal Studios Singapore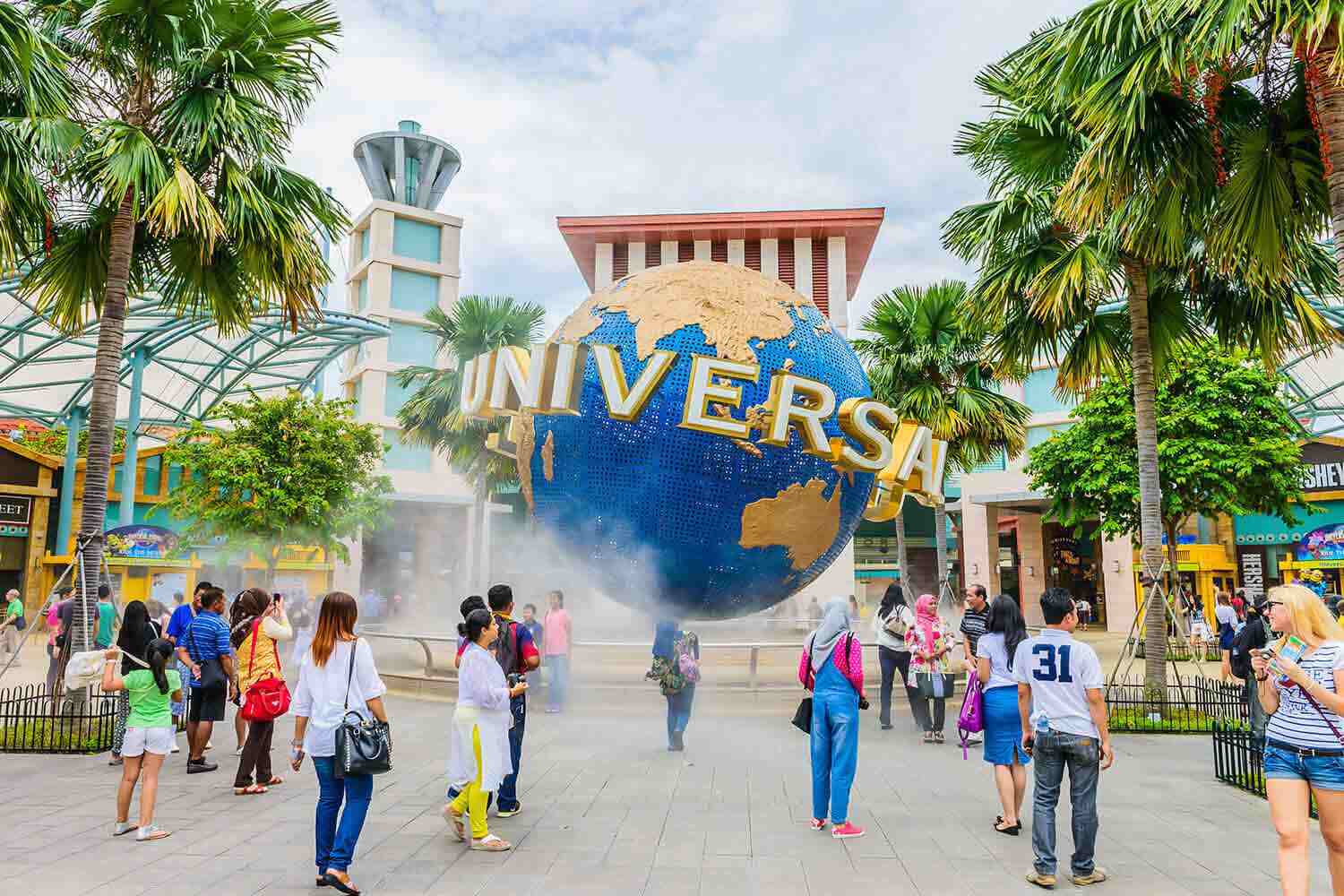 This amusement park has the right kind of entertainment for just about everyone. With the seven themed zones, it's impossible not to find something that you would enjoy. This place is perfect for family outings, dates, and those who are young at heart.
Please follow and like us: