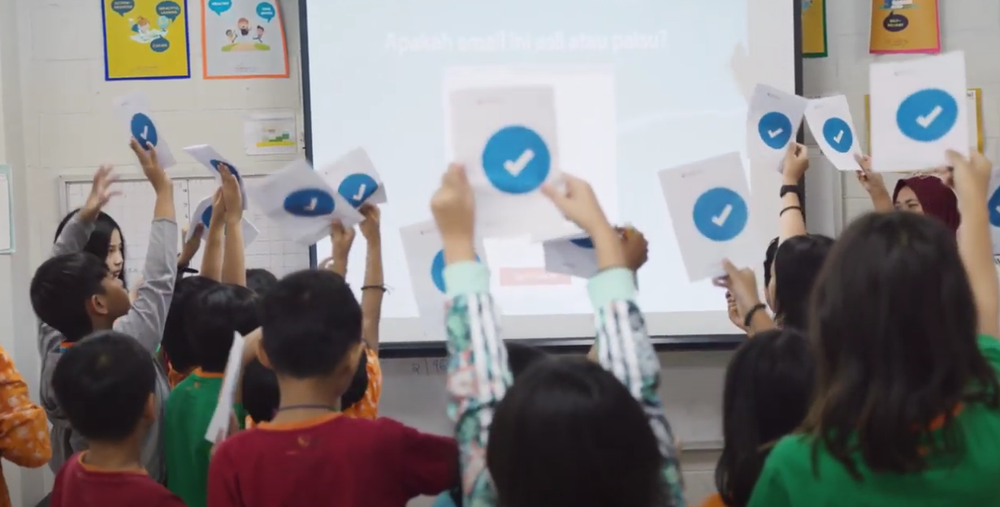 Over the past two years, millions of people throughout Asia-Pacific have started using the internet for the first time, lifting the region's online population to more than 2.5 billion. This wave of digital adoption has created new opportunities, helping people communicate, find information, and access vital services like health and education. But it's also reinforced the need for vigilance in the face of a growing range of threats to online safety and privacy. Google Search reflects people's concerns, with trends showing that searches related to privacy and data breaches grew by more than 20% in 2021, across places as diverse as Australia, Hong Kong, India, Indonesia and Singapore.
This week, as we mark Safer Internet Day on February 8, we're focused on the ways Google can help protect people in Asia-Pacific as they go about more of their lives and work online.
Our highest priority is to safeguard the Google tools that people use every day. We have hundreds of engineers and other experts, many based in Asia-Pacific, working to make sure that people's accounts are secure and Google infrastructure is defended against intruders. These teams also develop simple tools — like Security Checkup and Privacy Checkup — which people can use to strengthen their security and privacy settings.
But we recognize that our responsibility for internet safety goes beyond our own tools and technology. Keeping people safe online is a shared challenge, not something that any one organization can do alone. One of the most powerful ways we can help protect people is by equipping them with the skills and knowledge to navigate the internet safely.
In Asia-Pacific, Google is supporting the work of organizations like the Sejiwa Foundation, which is dedicated to helping younger members of the community and their parents make safe decisions online. I was struck by the story of 24-year old Indah from West Sulawesi, who came across a job vacancy that required her to fill out a form online with personal information. Drawing on the knowledge she'd learned through the Sejiwa Foundation's "Tangkas Berinternet" program, Nazwa was able to take simple steps to identify that the request was a scam — preventing her from sharing her data and making suspicious purchases on behalf of the scammer.
"Tangkas Beinternet" is the Indonesian version of Be Internet Awesome, an internet safety initiative delivered by Google and our partners around the world, including the Sejiwa Foundation and the Indonesian government. It's an example of the collaborative approach that's needed to deepen online safety knowledge in communities that too often miss out on digital education — and we want to enable more partnerships like these.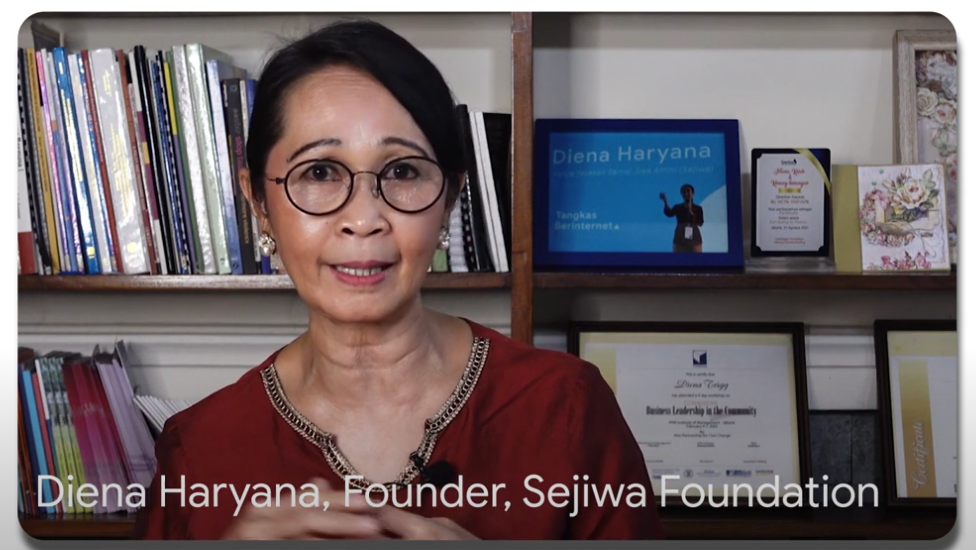 This year, through Google.org — Google's philanthropic arm — we're supporting nonprofit organizations in Asia-Pacific with approximately $5 million in grant funding to raise awareness about security and media literacy and promote positive online habits among underserved communities. This builds on the more than $11 million that Google.org has committed to digital responsibility initiatives over the past five years. Organizations Google.org has supported include Maarif Institute — whose Tular Nalar program with MAFINDO and Love Frankie is helping educators and young people in Indonesia become more media-literate — and Internews in India, whose FactShala initiative with Data Leads is helping people evaluate online information critically.
With the new funding from Google.org, we aim to help nonprofits give more people in every part of the region access to such educational opportunities. Together with the investments we'll continue making to safeguard our own tools and platforms, we hope these efforts will contribute to global progress towards a safer internet for everyone.
By Scott Beaumont President, Asia Pacific
Source Google Asia