A self-proclaimed "mad scientist", Puay Siew is naturally driven to seek new frontiers in science at the intersection of artificial intelligence (AI) and manufacturing. It is a critical junction where ideas come to life and impossible concepts become possible.
"I am a dreamer. That's what keeps me young and alive," she shares.
Puay Siew has brought numerous projects to life. The feather in her cap is undoubtedly the Model Factory @ SIMTech, which launched in October 2017. The Model Factory is a state-of-the-art facility that allows companies to test, prototype and experiment with advanced digital manufacturing technologies before wide-scale implementation. To date, the facility has seen close to 10,000 visitors from more than 25 countries.
"The journey has given me a lot of pride and satisfaction. Our research efforts do not just stay in the lab. We see actual outcomes with usable technologies that have a tangible impact on the companies. This is what drives us forward."
A trained Mechanical Engineer with a Masters in Engineering (AI) and a PhD in Computer Science, Puay Siew was in the thick of things during AI's first wave in the 1990s. Now experiencing its second wave, the promise of AI and other digital technologies is ever more relevant in today's context.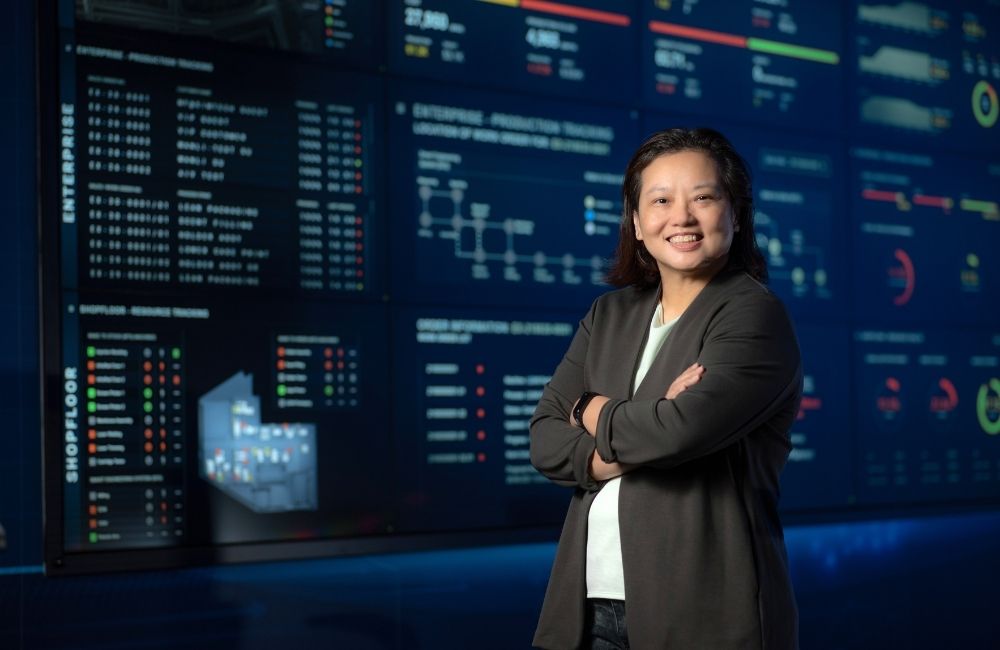 "COVID-19 has brought to light the importance of resilience and being able to respond quickly to changes. We are pushing the next frontier in autonomous manufacturing, and a lot of things we do have to be coupled with resilience and sustainability to be future-proof."
She elaborates, "My work in AI and Machine Learning is about use-inspired research where we start with an end goal in mind — a set of industry problems —about how we can create new capabilities and technologies. The industry engagement is gratifying as we help companies along their digital transformation journeys and to move up the value chain."
While Puay Siew conquered big things in her life, no scientific discovery is too small in her mind: "Any discovery that one can use for the betterment of mankind is considered good science, no matter how seemingly small."
That is why mentorship is another area of passion for Puay Siew, and wherein she believes that a lot of innovation can occur. "The fun part is giving young researchers ideas and concepts and have them run away with it. To seed their young minds and guide them to ask the right questions—be it fresh graduates or PhD holders."
Her advice for young scientists-to-be in their research quests? "Firstly, find something that intrigues you and gets your curiosity going; something that keeps you wanting to find out more. Second, choose something that you are good at. Otherwise, it will be challenging to keep your interest and curiosity going."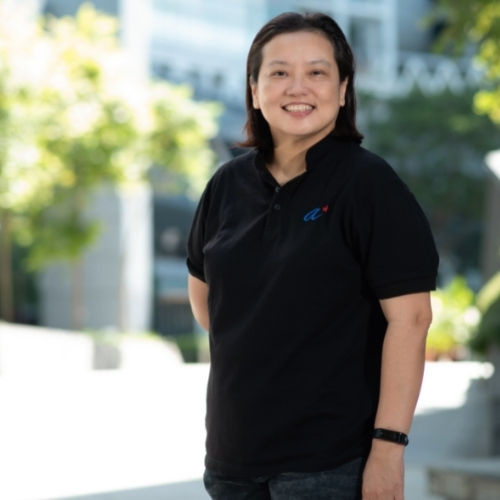 For her many mentees, both present and in the future, her hope for them is that "their passion, naivety and curiosity will not be replaced by cynicism and indifference, but be tempered by reality and enhanced by experience and knowledge."
When the going gets tough, we all rely on sources of strength to pull through the days. Puay Siew is no different, and she attributes her motivation to a combination of "an inner belief that what you are doing is useful, the excitement and thrill when your work bears fruit, and a never-say-die attitude."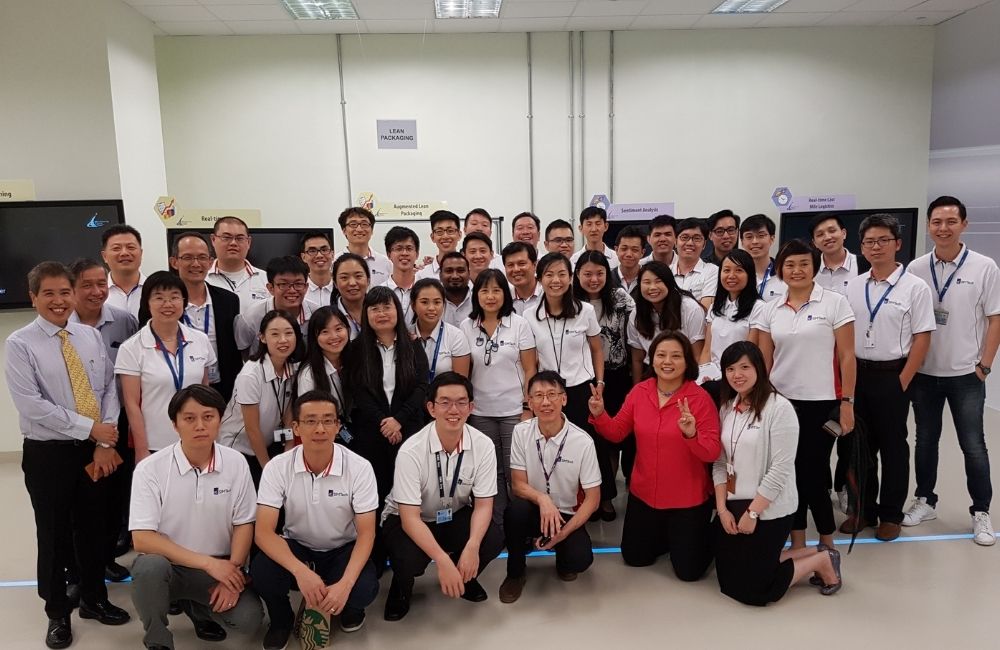 She also strongly believes that great innovation comes from the intersection of different expertise. Therefore, she hopes to spark more interest and interactions among the various research institutes.
For someone as busy as she is, it is certainly not all work without play. Puay Siew counts travelling as another passion of hers, citing memorable travels to Japan, Egypt and New Zealand. But, as a "true geek", space travel is what really gets her excited: "Space travel is the next frontier," she quips dreamily. "I am a Trekkie that is waiting for the day I can say "beam me up!"
With her limitless drive to discover the unknown, Puay Siew is not stopping her relentless quest.