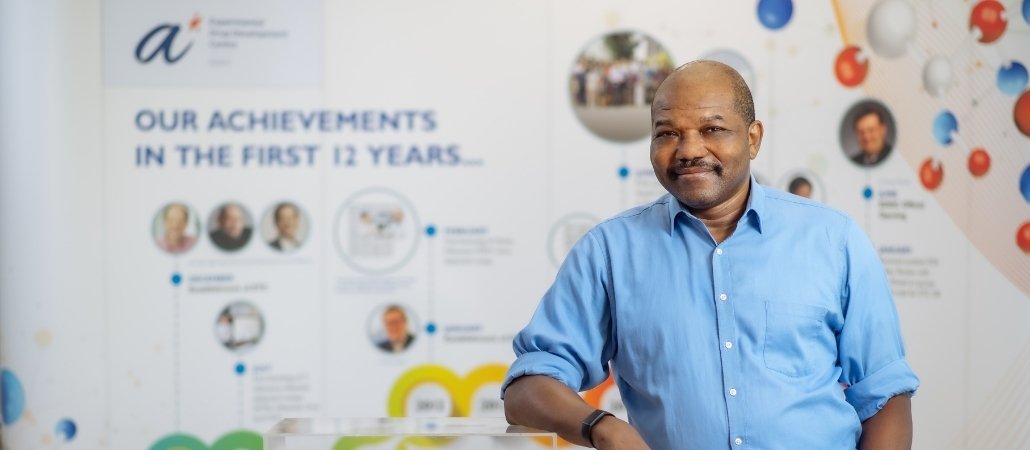 …It is comforting to lead a big, well-coordinated team that you can rely on. Whenever there is a problem, you immediately know who to tap on to get it solved. You are no longer standing alone.
Four continents and 12 years later, Kassoum has found his way from Burkina Faso, through France and the USA to the tiny red dot of Singapore, driving new drug discoveries as Head of Discovery Chemistry and Project Leader at the Experimental Drug Development Center (EDDC)
Kassoum's first glimpse into Singapore came with an opportunity in 2008 when his previous employer opened a branch here. A year later, Kassoum chanced upon an advertisement, and the rest is history. It was a complete leap of faith. However, the prospect of working with world-renowned scientists such as Prof David Lane and later with accomplished drug discoverers such as Prof Alex Matter was too compelling to ignore.
With a dozen years working in A*STAR, Kassoum has led various projects in drug discovery and saw to their success. He has been involved in numerous endeavours finding new drugs to tackle unmet medical needs, including neuroscience, infectious disease, metabolic disease and cancer. One of his greatest achievements to date is leading the team on the ETC-206 project, a promising anti-cancer drug.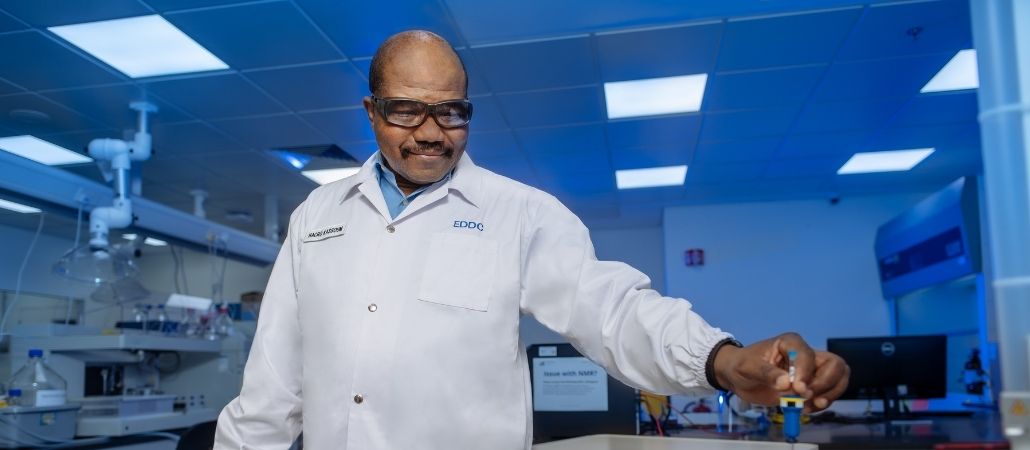 Now, project design, management and mentoring are what occupies much of Kassoum's time, but as a research scientist and drug inventor at heart, the lab is never far from his mind.
Asked about his secret sauce, Kassoum remarks that, "Great Science for Great Medicine needs the support of a great and dedicated team to empower the success of A*STAR."
Having worked with large multidisciplinary teams comprising members hailing from diverse backgrounds, Kassoum shared, "It is about making every member an owner of the project. I highlight a problem and then let them take over. They become more eager to solve the issue."
These days, Kassoum's work is also about thinking and simulating different AI models. He has collaborated with experts in machine learning/deep learning from A*STAR's Institute for Infocomm Research (I2R) and the National University of Singapore (NUS) to generate models that will, hopefully, speed up the optimisation of drugs.
"We think that we understand enough now, and we implement these models into drug discovery. The work of optimising compounds could potentially be completed in months, not years, thus shaving years off the entire project lifecycle."
With consistent and high-quality data generated for the next 5-10 years, Kassoum believes that AI-enabled predictive modelling could put Singapore on the research world map. "This is the future of drug discovery," he opines.
From the National Institute of Health (NIH)'s labs in Bethesda to AMRI in Albany and now Singapore, Kassoum has this advice for others who are just starting out:
The basis of discoveries in science is to challenge a hypothesis and validate an idea. The key is always to ask the right question.
He added, "Hone your gut instinct and critically evaluate and challenge it. Also, be prepared to notice the unusual. What appears marginal actually may not be trivial."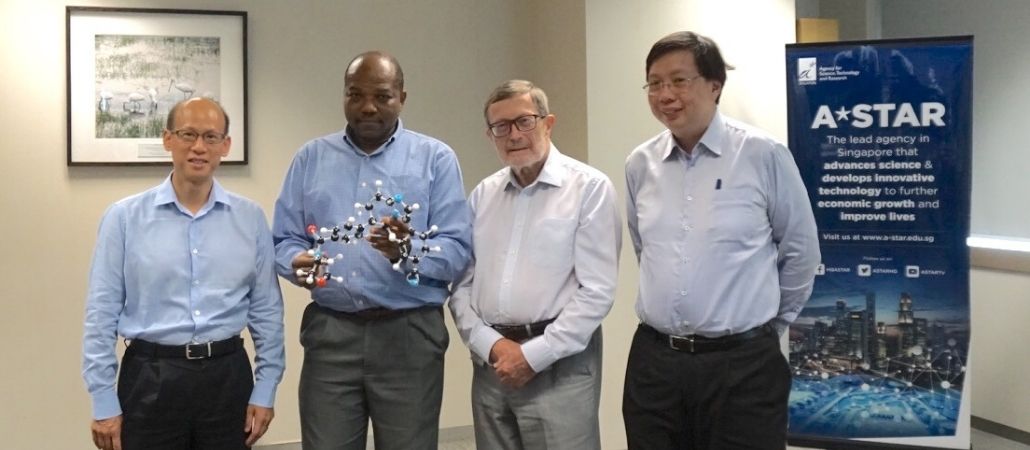 ETC-206 Media Briefing in 2017
By Dr. Nacro Kassoum
Source A*STAR