The Singapore Management University (SMU) undertook the fourth wave of the Public Cleanliness Satisfaction Survey (PCSS) amidst the COVID-19 pandemic from February to May 2021, with 2,007 responses collected from Singapore residents. The survey looked at the public's perception of cleanliness and hygiene in Singapore, and was led by Professor Paulin Straughan, Professor of Sociology (Practice) and Dean of Students at SMU, and Dr Mathew Mathews, Head, Social Lab and Principal Research Fellow at the Institute of Policy Studies.
Satisfaction with overall public cleanliness remains high despite decreased satisfaction with F&B outlets
Most respondents reported feeling satisfied with the overall level of cleanliness in Singapore, with 92% being satisfied with the cleanliness of public spaces that they had recently visited, a 1% decrease from 2019. However, satisfaction with the cleanliness of food and beverage (F&B) outlets saw the largest decrease. For instance, satisfaction with the cleanliness of coffee shops decreased by about 8% compared to 2019 (85% in 2019 vs 77% in 2021). This is also reflected in the 32% of respondents who felt that the thoroughness of cleaning in coffee shops was insufficient, an increase of 16% from 2019.
Respondents also showed a high level of satisfaction in the cleanliness of public toilets in various establishments, with 82% of respondents being satisfied with the cleanliness of public toilets that they had recently visited. However, coffee shops were also identified to have the lowest satisfaction, with 61% indicating that they were satisfied with the cleanliness of the public toilets in coffee shops.
Amidst the COVID-19 pandemic, the 2021 wave of the PCSS also sought to understand the satisfaction in public hygiene, which entails stricter standards such as disinfecting public spaces to kill germs so as to minimise the spread of infectious diseases. Over 90% of respondents indicated that they were satisfied with the level of hygiene in most domains, except at hawker centres and coffee shops. Only 69% of respondents indicated that they were satisfied with the level of hygiene at hawker centres, while 67% of respondents indicated they were satisfied with the level of hygiene at coffee shops.
A possible explanation for the decreased public satisfaction levels could be linked to the increased perception that there is insufficient thoroughness and frequency of cleaning, likely driven by the heightened awareness of the importance of cleaning during the COVID-19 pandemic.
Majority of Singaporeans practised pro-social public cleanliness behaviours
Respondents also indicated that they were mindful of pro-social public cleanliness behaviours such as tray return and handwashing.
On average, majority (64%) of respondents reported returning their trays more than half the time, although less so at coffee shops. This is largely attributed to cleaners clearing respondents' trays before they had left the table, indicating that the effectiveness of cleaners may have contributed to a lack of norm in tray return. The results show that there may be room to clarify the responsibility of individuals and cleaners with regard to returning trays. More than half of the respondents (58%) also feel that individual patrons using the table should be responsible for returning trays. As both cleaners and patrons adapt to the new practices expected of them with the implementation of table littering enforcement by the authorities, it can be expected that tray return will become the norm soon.
Handwashing is a prevalent practice for Singaporeans, especially after using the public toilet or when their hands are dirty. In cases where handwashing was not so prevalent, alternatives like hand sanitisers or anti-bacterial wet wipes were used to maintain hygiene. With the ongoing COVID-19 pandemic, it remains vital for Singaporeans to continue to practise these pro-social behaviours to strengthen our resilience against COVID-19 and future public health threats.
Greater reliance on cleaning services to ensure the cleanliness of the surroundings
While overall satisfaction on public cleanliness remained high, the survey found that there is a greater reliance on cleaners to keep neighbourhoods clean, with the majority of respondents (90%) indicating that Singapore is clean only because of its cleaning services. There was also a significant increase (19%) of people who feel that it is the job of the cleaners to keep neighbourhoods clean. While there are increased expectations of cleaners, respondents seem less inclined to take personal responsibility to keep public areas clean. For instance, when presented with a scenario of overflowing trash bins, fewer Singaporeans feel that residents should take action regarding the clearing of bins and maintaining general cleanliness as compared to 2019. Most respondents (95%) instead feel that the authorities should demand higher standards of cleaning contractors, although fewer respondents feel that more money should be spent on cleaning services (71% in 2019 vs 60% in 2021).
Nevertheless, most respondents (97%) agreed that residents should work together with cleaners to keep neighbourhoods clean, with more than half of respondents willing to volunteer to help the cleanliness efforts in their neighbourhood. This indicates that despite the increased reliance on cleaning services, respondents recognised the importance of residents helping to keep the neighbourhoods clean. Almost all the respondents (98%) feel that residents should be encouraged to maintain the cleanliness of the neighbourhood. However, there is a drop in the number of respondents who indicated that they know how to provide feedback on the quality of cleaning services as compared to 2019. While there are established feedback channels which many members of the public are familiar with, the public's access and confidence in these channels can potentially be improved.
In light of this, Professor Paulin Straughan said, "We are pleased to note that public perception of cleanliness in Singapore remains high. We see more proactive efforts by Singaporeans to partner those delivering cleaning services. We note the public's lack of satisfaction towards cleanliness in hawker centres and coffeeshops. This is not surprising as many Singaporeans rely on these public dining spaces for our daily meals. Rather than spend more on cleaning services, perhaps we can encourage more pro-social behaviours to clean up after ourselves by returning our trays, clearing our litter from our tables after eating, and keeping public toilets clean. After all, it is in our interest to keep these places clean while maintaining a low operations overhead".
Dr Mathews remarked that "The pandemic has probably heightened our collective awareness of the need for high standards of public cleanliness and hygiene. For now, many Singaporeans expect more from cleaners to ensure our vision of a clean city. But for high standards of cleanliness to be sustainable in the long run, especially in places such as coffee shops and hawker centres, all of us have to play our part".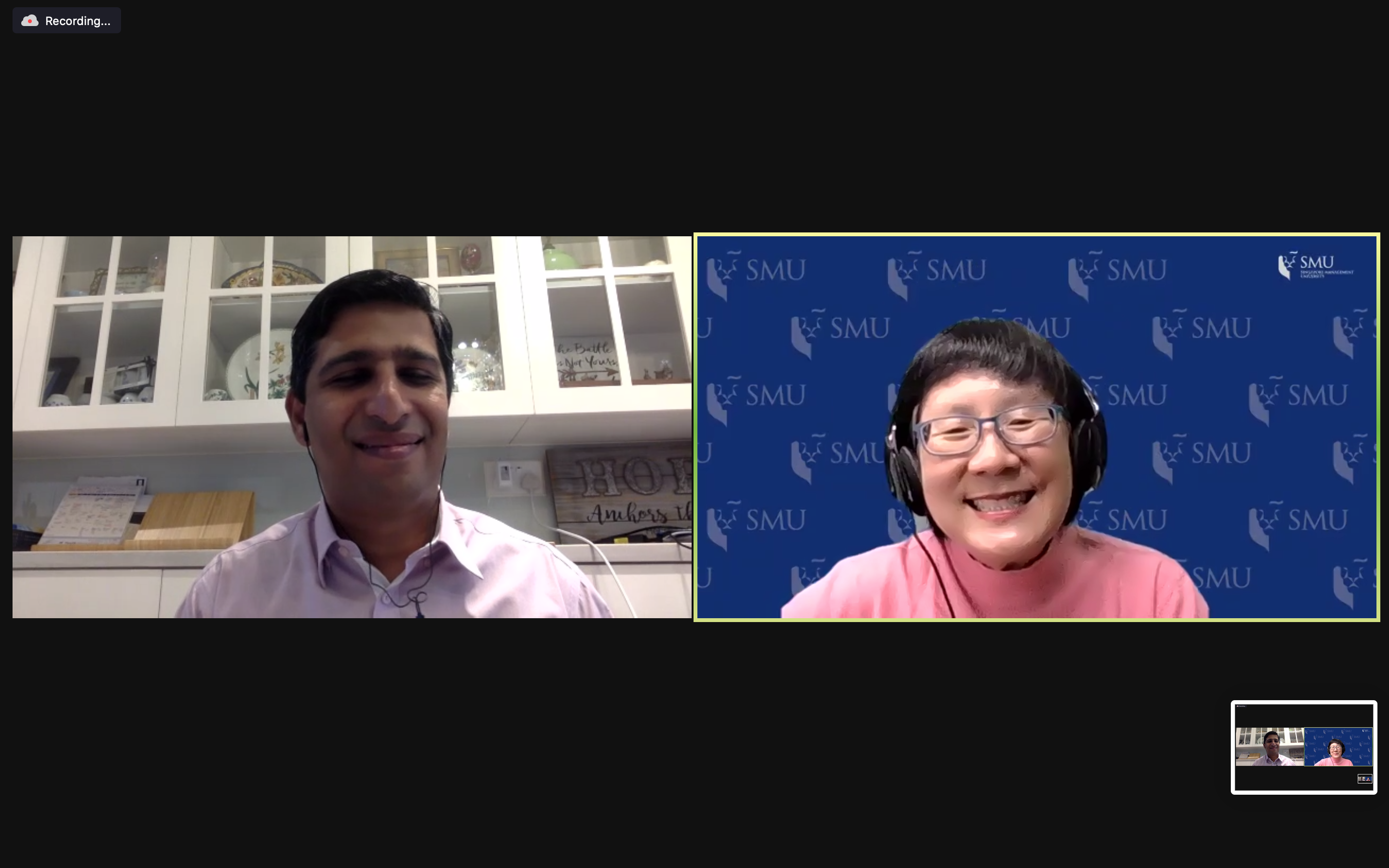 You can download a copy of the latest report and previous waves here:
2021 – https://ink.library.smu.edu.sg/soss_research/3342/
2019 – https://ink.library.smu.edu.sg/soss_research/3231/
2018 – https://ink.library.smu.edu.sg/soss_research/2855/
2017 – https://ink.library.smu.edu.sg/soss_research/2818/