The Singapore Management University (SMU) School of Law announced the establishment of the Singapore Global Restructuring Initiative (SGRI) which will be undertaken by the School of Law's Centre for Cross-Border Commercial Law in Asia.  The Initiative, which is supported by the Singapore Ministry of Law, seeks to contribute to and enrich the ecosystem that supports domestic and cross-border debt restructuring in Singapore, while serving as a global platform to promote cooperation and interdisciplinary research on comparative and international insolvency law.
The research effort is aligned with the Insolvency, Restructuring and Dissolution Act 2018, which will come into effect on 30 July 2020.  The Act seeks to modernise and strengthen Singapore's insolvency and debt restructuring legal frameworks.
Senior Minister of State for Law and Health, Edwin Tong, said, "The establishment of the SGRI is a welcome addition to Singapore's burgeoning restructuring and insolvency ecosystem.  Through its focus on research excellence and thought leadership, the SGRI is well positioned to enhance understanding, spur discussion and provide fresh perspectives for Singapore and beyond in an increasingly important area.  The Government will continue to collaborate closely with industry practitioners, professional associations, academic institutions and the courts to strengthen Singapore as a leading international centre for debt restructuring."
Professor Goh Yihan, Dean of SMU School of Law, said, "The SMU School of Law is pleased to be able to contribute to the strengthening of Singapore's position as a debt restructuring hub through cutting-edge research on corporate insolvency that will make a practical and meaningful impact on society; and by facilitating the global dialogue between academics, judges, policymakers and practitioners, including lawyers, accountants and corporates.  This is especially relevant in the present pandemic, where the insolvency and restructuring framework is essential to rescue businesses and consequently save jobs for countless of employees.  Our current plan, subject to prevailing conditions, is to hold an inaugural global conference on corporate restructuring by December 2021," he added.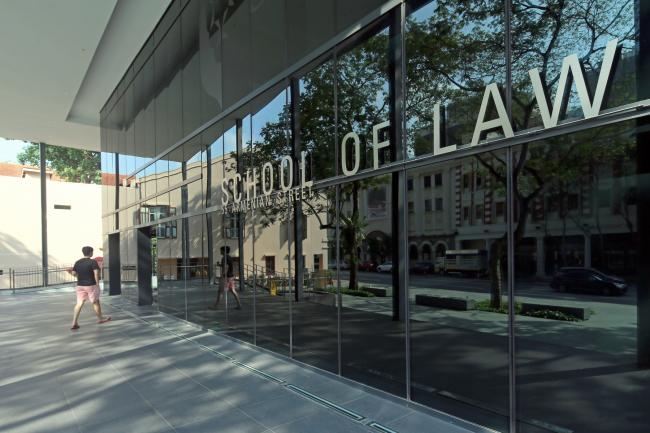 Led by SMU Assistant Professor Aurelio Gurrea-Martinez, the SGRI will carry out a variety of comparative and interdisciplinary research projects in the field of insolvency and restructuring law.  It will do so by leveraging SMU's faculty expertise and carrying out industry engagement.  The Initiative will be guided by an advisory board, which comprises prominent practitioners and leading experts from the insolvency and restructuring space in Singapore, and is chaired by the Honourable Justice Kannan Ramesh from the Singapore Supreme Court. The SGRI has also established an international advisory council formed by insolvency experts from institutions around the world, including University of Cambridge; University of Oxford; University of California, Berkeley; Tsinghua University and University of Sydney.
Clare Wee, Regional Head, Asia, INSOL International, said, "The Singapore Global Restructuring Initiative (SGRI) is a timely initiative that is particularly relevant in these challenging times.  The SGRI will help deepen and broaden the international insolvency community here in Singapore, and stimulate much needed discussion and research on insolvency and restructuring law. We welcome SGRI to the insolvency and restructuring community in Singapore and look forward to working closely together for the improvement and betterment of insolvency systems in Asia."
In view of the present COVID-19 situation, the first research project currently being undertaken by the SGRI explores how insolvency and restructuring laws can be used to support businesses in the current pandemic.  It has also created a Singapore Global Restructuring Blog to share news and developments on corporate insolvency.  Future research projects will include in-depth analyses of the new Insolvency, Restructuring and Dissolution Act; the impact and design of insolvency law in emerging economies; and a project on comparative insolvency conducted in conjunction with academics and institutions from the United States, the United Kingdom, Continental Europe, Latin America and Asia.  In addition to conducting cutting edge-research on corporate insolvency, the SGRI will establish a visiting professorship for an international expert in corporate insolvency, and will organise a global conference on corporate restructuring by December 2021.
More information on SGRI can be found here – https://cebcla.smu.edu.sg/sgri