Minister for Communications and Information, Mr S Iswaran visited the Netherlands on 12 September 2019 to gain insight into the work by three leading library and archive institutions in the Netherlands in the area of digital preservation and how they promote greater digital access to materials.
Said Minister Iswaran, "Singapore and the Netherlands share longstanding people to people ties. As we mark Singapore's Bicentennial this year, it is important for Singaporeans to appreciate our shared histories and connections with other countries and societies. Through this visit, we enhance greater collaborations between our libraries, archives and cultural institutions; allowing us to better understand our past, and strengthen our relationships with other countries."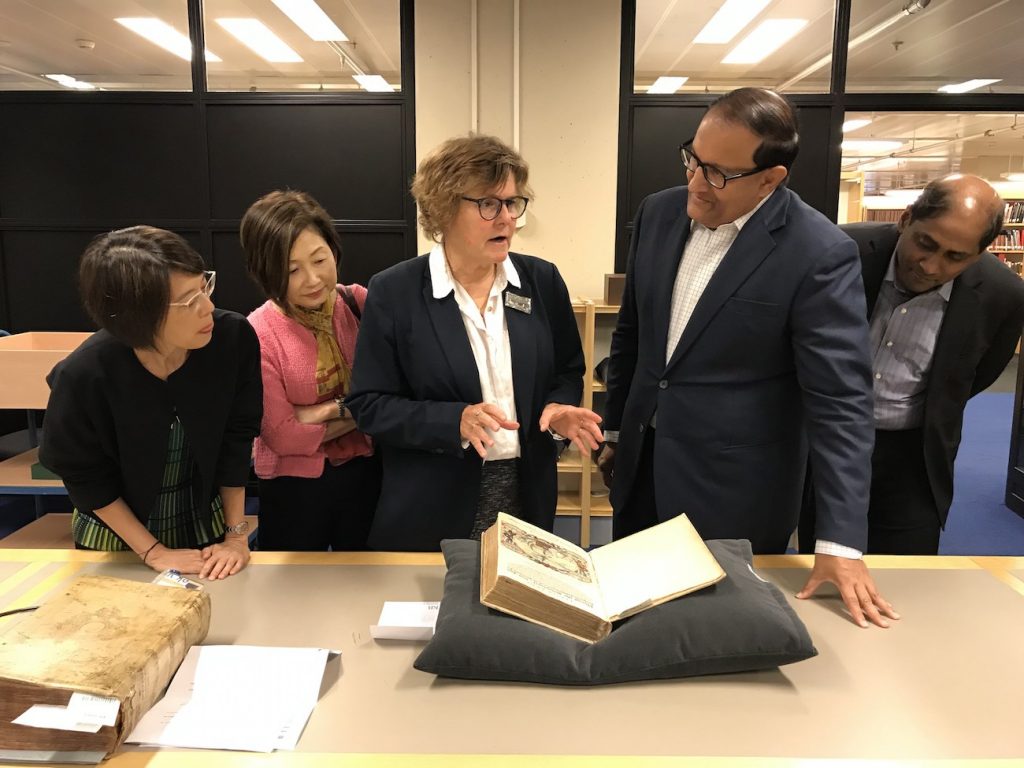 In The Hague, Minister Iswaran visited the National Archives of the Netherlands (Nationaal Archief), and was hosted by Mr Marens Engelhard, National Archivist and Director General. The National Archives of the Netherlands is one of two1 Dutch institutions who have loaned items for the National Library Board's (NLB) upcoming exhibition, "On Paper: Singapore before 1867"2 held in conjunction with the Singapore Bicentennial. Minister Iswaran also visited the National Library of the Netherlands (Koninklijke Bibliotheek), and met the Library's Director General, Lily Knibbeler.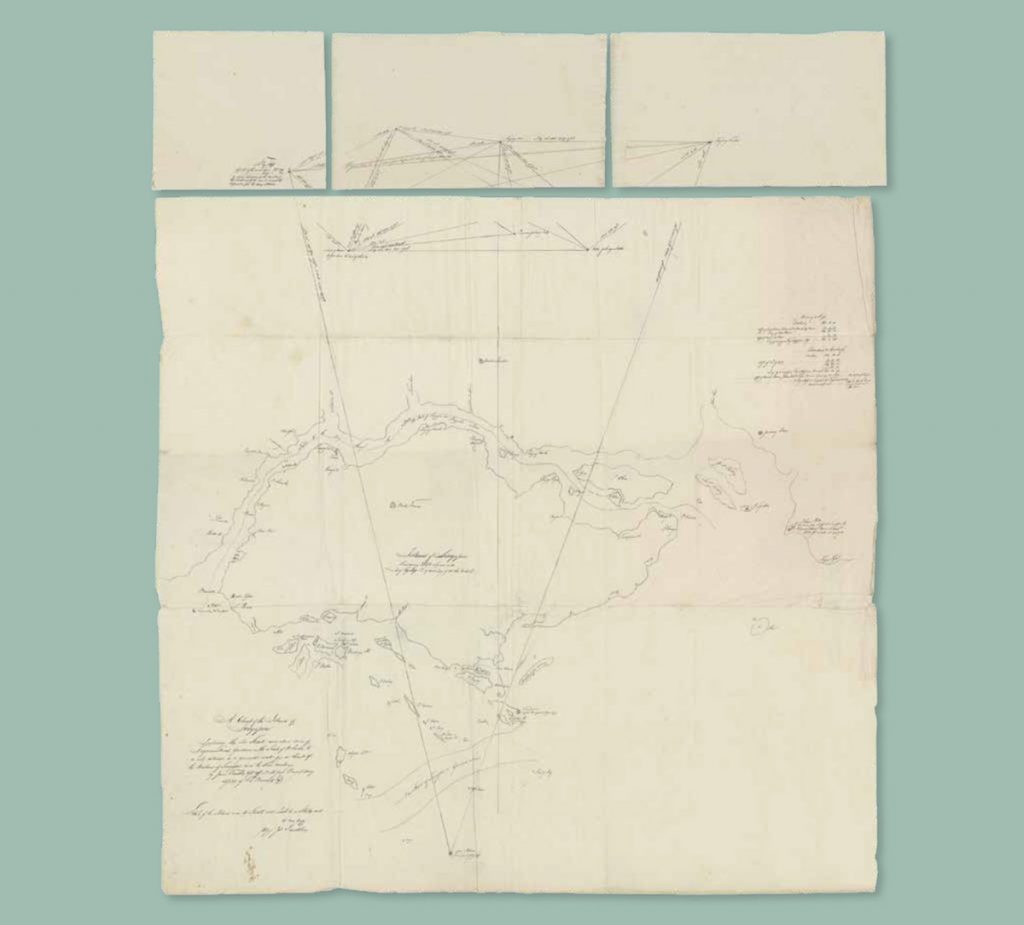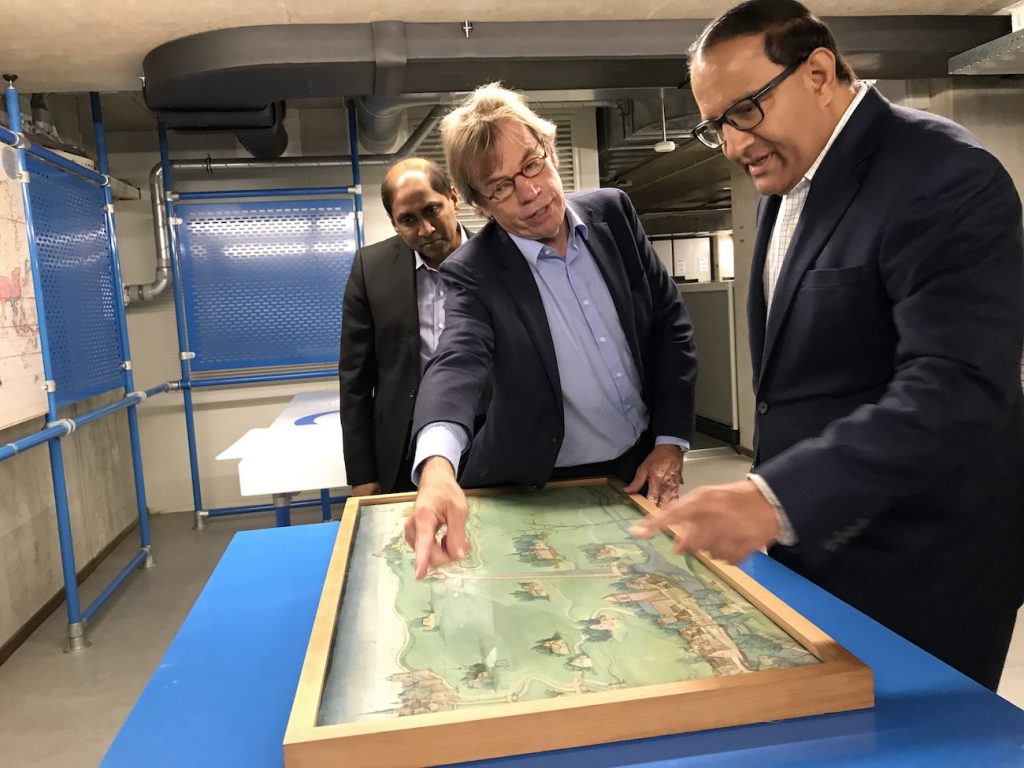 In Hilversum, Minister Iswaran visited the Netherlands Institute for Sound and Vision (Nederlands Instituut voor Beeld en Geluid) and met its Managing Director, Mr Eppo van Nispen tot Sevenaer. During the visits to the three institutions, historical records such as maps, correspondence and films related to Singapore and Southeast Asia were shown to Minister Iswaran. The visits have further enabled NLB to explore collaborative opportunities with these institutions, and for possible materials detailing Singapore's history to be shared with Singaporeans.

Minister Iswaran's visit to the Netherlands was part of a visit to Europe, which included stops in Italy, where Minister Iswaran participated in the Ambrosetti Forum; and in Belgium, where Minister Iswaran attended outreach events relating to the EU-Singapore Free Trade Agreement. Minister Iswaran returns to Singapore on 13 September.