With the previous Pixel models leaving a striking impression, many are excited for the release of Google's Pixel 3A, which marks the company's entry to the midrange segment of the market. Pixel 3A retails for US$399 for the 5.6-inch variant, a sharp difference relative to models in the premium range.
The question is, did Pixel 3A manage to deliver an experience reminiscent of its premium siblings despite the shaved down cost? Let us check how it measures up.
Display
Pixel 3A packs a 5.6 inch OLED display. This means you get sharp, vibrant colors in your screen.  At the same time, this means that you get to have your phone running for longer stretches, since OLED displays cut down battery usage in comparison to LCD panels.
A potential downside though is that it doesn't sport a nearly bezel-less or notched configuration commonly seen in 2019 phones. This makes the appearance of Pixel 3A a bit dated. This is a matter of preference, however. Others heavily despise the notch so this model is an escape from that.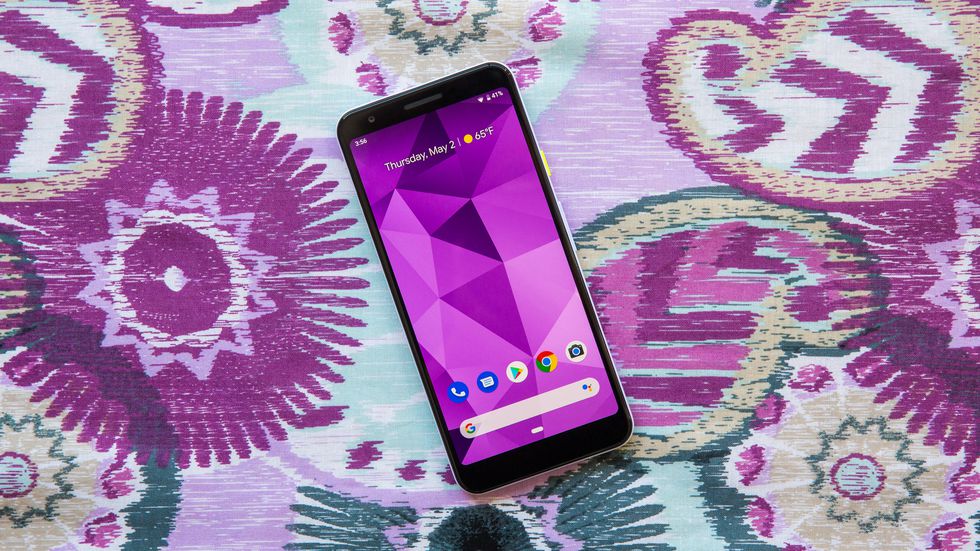 Build & Design
It might fool you for a second, but the body of Pixel 3A is polycarbonate instead of glass which is a trend in high-end phones. With the matte finish at the bottom that transitions to a glossy one near the camera, it isn't as much of a smudge magnet as other devices. A polycarbonate finish also will lessen the worry of breaking scratching the back of the device.
Without the glass back though, there is no option for wireless charging. Thankfully, Google equipped the device with a USB C port which supports fast charging.
The device comes in three colors —  black, white, and "purple-ish."
On the right side of the device, you can locate the power and volume buttons. The power button is highlighted with a different color to help you distinguish it.  There is also a headphone jack, which is a definite plus. At the bottom is the single stereo speaker.
You have to be careful using your device near sinks though because it doesn't have a water resistance rating. Quite a downer, yes.
Storage, Battery, and Performance
Pixel 3A has a somewhat decent 64 GB storage, which may or may not be enough depending on how aggressive you take pictures or download files. Sadly, there is no option for SD card expansion should you need more storage.
Pixel 3A is equipped with a 3000 mAh, which should last you a decent amount of time, taking that OLED display into account.
It is powered by 4 GB RAM and a Snapdragon 670 chipset which isn't the latest variant of the processor but is still competitive for its segment. Day-to-day phone activities like surfing and taking pictures should be snappy.
Being Google's creation, Pixel 3A enjoys getting regular software and security updates unlike other phones. It of course also enjoys getting the latest Android operating system.
Camera
Of course, the highlight. Pixel devices are known for their impressive camera sensors. As for Pixel 3A, it sports a single 12 MP rear shooter. While phones in this segment typically feature a dual or even a triple camera set-up, you should by no means underestimate Pixel 3A's ability to impress. It possesses the same camera found in Pixel 3. The choice to retain the camera sensor despite bringing the cost down is a huge plus. For a lower cost, you get to capture sharp and beautiful photos.
Like the Pixel 3, Pixel 3A boasts Night Sight, which would definitely amp up your low light photography capabilities. While sometimes it brightens the image too much, Night Sight should reliably deliver crisp and sufficiently bright photos.
Some other features you might want include time-lapse and portrait mode.
Conclusion
Putting aside the slightly dated aesthetic, this device can definitely be your next daily driver. It is sufficiently fast and should be able to accompany you throughout the day. Its camera sensor is also no joke. Pixel 3A is a well-rounded device given its cost. Google's entry to the mid-range segment is a highly welcomed and exciting development. Hopefully, we would see more premium features for a lower price in the next models.