Analysts predict manufacturing will remain a key pillar of Singapore's economic growth in 2022. However with the onset of new Covid-19 variants, the industry is bracing for more disruptions and setbacks.
Thus there is a greater need for smart and sustainable manufacturing, and initiatives like Supply Chain 4.0, and greater adoption of Industry 4.0 an environment friendly and resilient business models through tools such as Green Compass and CCUTT, which were showcased at Industrial Transformation Asia Pacific in November 2022.
The benefits of industry 4.0 have been plain for all to see. Technologies such as artificial intelligence and robotics have paved the way for greater efficiency and connectivity in business processes.
For Asia Pacific's manufacturing industry, these digital transformations could prove to be a particularly huge boost – business and government leaders in the region believe that the manufacturing industry will be one of the biggest beneficiaries of this fourth industrial revolution.
Why they believe this is not surprising: There have been rapid advancements in the sector over the years including using the internet to make manufacturing easier and harnessing alternative resources for sustainable production.
How can companies experience these benefits and gear themselves up for smart and sustainable manufacturing? This was one of the topics that was explored during the Industrial Transformation Asia-Pacific event organized by trade fair operator Deutsche Messe AG. The Agency for Science, Technology and Research (A*STAR), which is under the Ministry of Trade and Industry of Singapore, took part in the event, which was held on November 22 to 24 last year.
SECURING SUPPLY CHAINS
For manufacturing companies, supply chain management is set to rapidly advance with the help of industry 4.0, allowing firms to create resilient, responsive, and secure supply chains.
These advancements are critical because supply chains become more complex as firms get bigger and scale their output. However, these growing supply chains aren't usually designed with transparency or resilience in mind, as businesses, which aim to maximize potential earnings, tend to focus more on efficiency, cost, and proximity to markets. This puts companies at risk of experiencing supply chain disruptions every 3.7 years due to shocks such as pandemics or financial crises. These disruptions could last a month or longer, with the most severe ones having a large financial impact.
This is where industry 4.0 practices come in. Data connectivity technologies – such as the internet of things – allow companies to link various supply chain stakeholders together and provide visibility throughout the chain. Additionally, firms can utilize a central control tower system – a centralized hub containing end-to-end data in a supply chain – to allow each stakeholder to share their own data.
"This supplies data in a form that is easily shared and understood by each party, and that creates resilience," Alfred Huan, assistant chief executive of the Science and Engineering Research Council at A*STAR, explained during the event. Should a disruption occur, having visibility in the supply chain – through solutions like a central control tower – gives companies the ability to quickly identify the problem and rapidly respond to it using the appropriate data.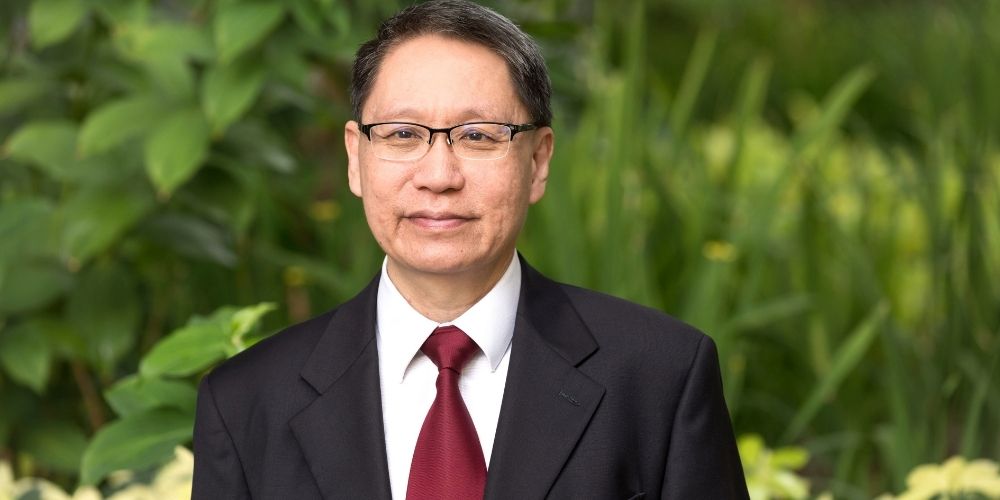 Alfred Huan, assistant chief executive of the Science and Engineering Research Council at A*STAR
To help companies adopt these industry 4.0 practices and technologies, A*STAR kicked off its US$13.2 million Supply Chain 4.0 Initiative with its partners the National University of Singapore and the Singapore University of Technology and Design (SUTD).
Tay Ming Hui, managing director of enterprise software provider PD Solutions, expressed support for the initiative: "We look forward to co-developing solutions with A*STAR and implementing them for businesses. At the same time, we will enhance our domain expertise in supply chain technologies by taking up A*STAR training courses."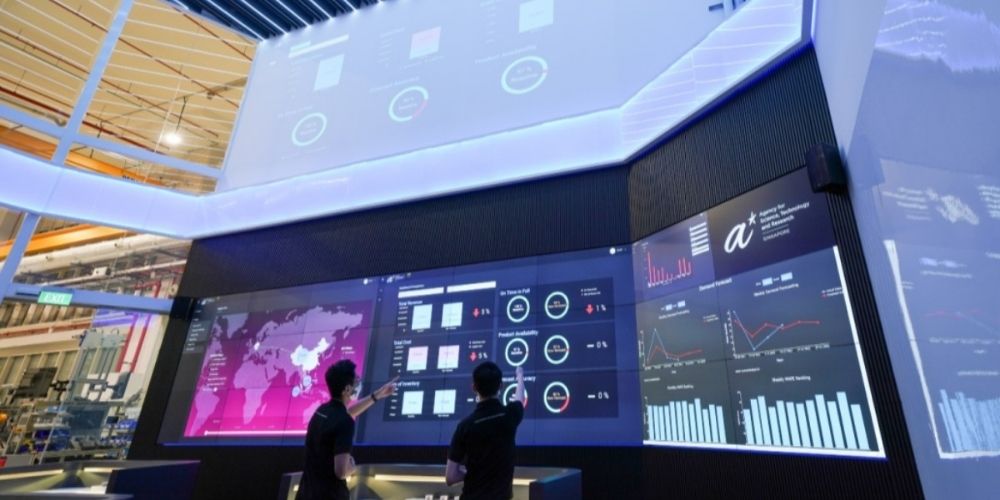 A*STAR's Supply Chain Control Tower, announced at ITAP 2021
As part of this initiative, A*STAR also worked with McKinsey & Company to open a new supply chain control tower, which would act as a test bed to help businesses explore technologies that would make their supply chains more agile, resilient, and secure.
A*STAR hopes to use this control tower to demonstrate the potential of industry 4.0 solutions to its partners, allowing them to visualize the positive impact of these solutions on their own supply chain management systems. For instance, demand-sensing technologies can help companies recognize demand patterns and understand consumer behavior better, while other technologies like end-to-end simulations help to verify that the solutions being used work as intended.
According to A*STAR, more than 50 companies have already expressed interest in participating in the Supply Chain 4.0 Initiative, including Procter & Gamble and Singapore-based enterprise software provider PD Solutions.
"Supply chain optimization is vital to global companies. especially in volatile regions such as ours, where challenges from tariffs, trade policies, natural disasters, and pandemic lockdowns all play a role," said Sam Garcia, senior vice president of supply chain at Procter & Gamble Asia Pacific, Middle East, and Africa. "Through collaboration with government bodies such as the Economic Development Board and A*STAR, we hope to forge stronger collaborations and innovations in integrated and sustainable technological solutions as foundations upon which agility and resilience can be built."
TRANSFORMING SUSTAINABLY
Another area in which industry 4.0 can provide massive benefits is sustainability. New technologies can help firms reduce their carbon footprint and impact on the environment and alleviate the effects of climate change. 3D printing, for example, can slash energy usage during manufacturing by 41% to 64%.
This is especially important, as business operations are at huge risk of adverse weather conditions due to climate change. For instance, research by McKinsey shows that by 2040, hurricanes will be 2x to 4x more likely to disrupt the supply chains of companies that rely on high-end semiconductor chips for their products.
By reducing their impact on the environment, manufacturing companies can help lessen the potentially disastrous effects of such adverse weather events and in doing so, ensure the stability of their own business operations.
To help companies understand how to apply industry 4.0 solutions in their sustainability efforts, A*STAR, together with Singapore government agency JTC and sustainability solutions provider Tuv Sud, developed the Green Compass initiative. The program offers a set of tools and training courses to help businesses achieve more environment-friendly and resilient business models.
Through this initiative, companies can learn how sustainable practices should be applied in each of their businesses, assess their current level of sustainability, prioritize the areas they should focus on, and plan a road map for environment-friendly transformation.
While developing the Green Compass Initiative, A*STAR and its partners focused on three key elements. First, it made sure that the framework would be relevant to companies of all sizes so that it could help different types of businesses. Next, the framework had to have the right balance of technical rigor and usability so that firms wouldn't have difficulties in transitioning to more sustainable business models. Finally, the framework needed to be comprehensive enough to cover all the focal points of sustainable transformation.

 SIMTech's Innovation Factory
During the Industrial Transformation Asia-Pacific event , A*STAR also showcased its Innovation Factory, a research and development center to help companies explore new sustainable technologies and practices with assistance from A*STAR. The Innovation Factory provides important resources such as equipment, workshops, ideation and consultancy assistance, as well as innovation projects that companies can experiment with.
On top of these efforts, A*STAR is exploring carbon capture and utilization methods, which involves recycling carbon dioxide emissions so that they don't enter and harm the atmosphere. In this area, the agency is working with partners such as the Nanyang Technological University and Surbana Jurong to develop its Carbon Capture and Utilisation Translational Testbed (CCUTT). This initiative aims to provide early research data for carbon capture technologies, allowing companies to implement them quickly, flexibly, and cost-effectively.
THE HORIZON OF INDUSTRY 4.0
In the coming years, McKinsey expects that further implementation of industry 4.0 practices in the manufacturing industry will generate outstanding opportunities. Improved employee productivity and product quality, among others, are just some of the ways industry 4.0 can revolutionize the future of supply chain management.
In the area of sustainability, the various initiatives by A*STAR and its partners could also help companies set up a path to sustainable operations and avoid "billions of dollars" in potential losses due to sustainability-related constraints.
"We want to bring the ecosystem of research performance and our partners in universities together in order to work with the industry, understand their problem statements, and help them deliver solutions to make them competitive," said A*STAR's Huan.
*Currency converted from Singapore dollar to US dollar: US$1 = S$1.37.*
---
The Agency for Science, Technology and Research (A*STAR) is Singapore's lead public sector R&D agency. Through open innovation, it collaborates with its partners in both the public and private sectors to benefit the economy and society.
To explore collaboration opportunities, click here to connect with A*STAR.
---
*This article was originally published at Tech In Asia.